From the Principal
The Scots College is one of Australia's leading independent day and boarding schools. Scots is a learning community where academic rigour, personal integrity, humour and hard work are equally encouraged. We are a school community of high expectations. At the same time, we are devoted to helping students develop intellectual, physical, spiritual, artistic, and personal interests. Our strong emphasis on leadership preparation, constructive service and personal fulfilment combine to challenge and inspire students to reach new levels of inquiry, understanding and achievement.
We strive to equip our students so that, on leaving school, they possess the skills and values necessary to make a positive contribution to society as responsible adults, while the camaraderie and friendships that are built over the years of attendance at Scots stay with the boys for their entire lives.
The College Council awards each year a number of Academic and Music Scholarships. Based on our Presbyterian and Christian foundation, it has and will continue to be Council's aim to help students whom, without our support, might not be able to avail themselves of the opportunities offered by our College.
The Council also understands that financial considerations may prevent boys from sharing the experiences that we offer. In response to these considerations the Council also offer a number of bursaries, primarily for those parents facing financial hardship.
Thank you for your interest in The Scots College's Scholarship and Bursary program.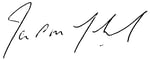 Dr Ian PM Lambert
BA, Grad Dip T, MA, PhD, MACE Principal
Scholarship Information
Registration for the 2017 ACER Scholarships testing, being held at The Scots College on Saturday 5 December is now closed.
For information on scholarships or fees, please contact our Admissions team on +61 2 9391 7668 or admissions@tsc.nsw.edu.au.
Bursary Information
In order to apply for a Bursary, all applicants must have completed the enrolment process and have been offered and accepted a confirmed position at the College for the 2017 Academic Year. Applications for Bursaries for the 2017 Academic Year will open on Monday 3 August 2015 and close on Friday 26 February 2016.
Bursaries are means-tested. They are available to boys entering Years 7 to 11 and provide remission of Tuition and/or Boarding Fees. They differ from Academic Scholarships and are awarded upon consideration of broader criteria.
These Bursaries are based on a combination of financial need, leadership qualities, academic performance, interview, and co-curricular abilities. In particular, country boys who are able to make a positive contribution to the life of the College are encouraged to apply. Please download detailed information regarding Bursaries from the Bursary Information document.
All bursary applications must include the following completed documents to be considered:
Bursary Application Checklist
Bursary Application Form
Evidence of Financial Need
For bursary enquires please email bursaries2017@tsc.nsw.edu.au